By: Sallu Kamuskay
Dear LAJ,
My voice is just from within, it doesn't go as far as I want it to go, and it doesn't reach the millions of people I want it to reach. I have long waited for this type of message, I have long waited for someone with a big voice to re-echo my voice and that of many other Sierra Leoneans who continue to suffer. I am not interested in you as a Messenger (sending us a message through your art) but rather the message. If you belong to APC or have been paid by APCers to sing the song that is not what I am interested in. May I say to you that your message is in place and it resonates with the masses, you may in your journey as an artiste been misled by certain people to support certain individuals, but in all, the 8 minutes message is what i am interested in.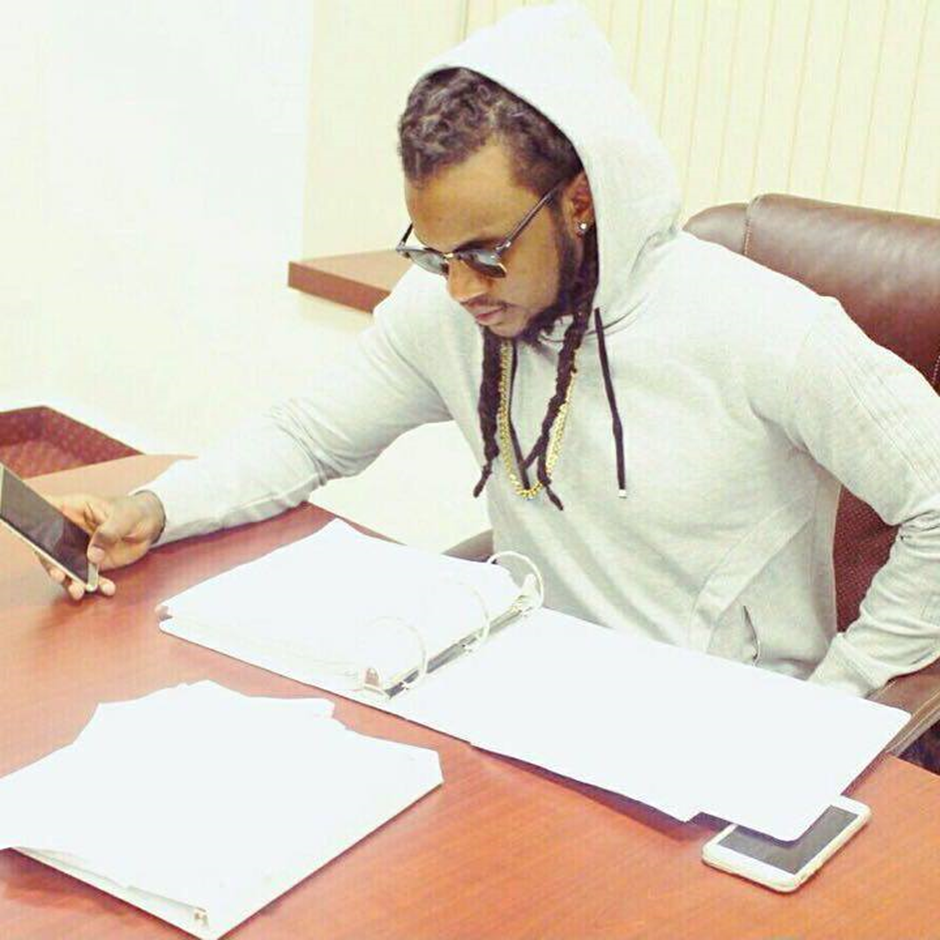 Apparently, our only crime is being voters of either APC or SLPP or should I say exercising our franchise whenever it is time for elections. We are victims of the situation. Sometimes, i just feel it is better to be in prison for the right reason(s) than to live in an unjust world.
*Hands of our girls campaign*
In your 8 minute song titled NA YA WE DAE, i noticed your dissatisfaction over the hands of our girls campaign, how it was handled and i also noticed in your song that they needed your service as an artiste to do a campaign song gracia (free) which led to your dissatisfaction by letting us know that they are not the ones paying to do your hair (alternatively taking care of you as an artiste). Even after millions of dollars was raised through the Office of the First Lady and the numerous financial pledges and donations made by First Ladies across Africa (excluding funds raised by our own institutions here in Sierra Leone), we thought the campaign should have positively taken another thrill but it's the opposite. We still want to know the impact it's created down to the grassroots. How much was received and how much was spent? Unfortunately we don't know for now except the Office of the First Lady. No accountability to us the citizens but we still want to know.
May i urge you and many other Sierra Leonean artistes to work with some online medium so that whenever you upload your songs, you will be able to make money out of it through online "views" or by the audience listening to your song(s) online? If you ask me for my suggestion, I will suggest you work with *AUDIO AFRICA*, a new marketing tool for artistes In Sierra Leone. I have not investigated how safe, transparent or their payment system operates, but I will advise that your team check them out to see if you can have a good chap there. At least, this can enable you to raise some money which you can use to help finance your charity foundation in order to help the needy. I believe that will answer to some numerous questions I have read on social media questioning your support for other people especially your loyalist in the Red Flag Movement.
Even though in some western country, those who hold leaders accountable are seen as people who are doing a great job no matter their political allegiance (even if they are from the opposition).
Yes, I know and they also know that the Red Flag Movement (herein referred to as RFM) was later launched as a record label and u went ahead to sign some artistes all in the name of supporting them. I believe that idea (of signing artistes in your record label) has almost led to the fall of RFM or the loss of millions of dollars invested in some of your sign artistes. I watched a live video of one of your strong loyalist and founding member of the Movement. Sadly, our people in this country are doomed, blinded with politics and don't see beyond their nose. I know even if you open charity organization in the name of helping the needy, those you are holding accountable will say that you are giving "pittance" to the public. That was same thing they said to Emmerson during the failed EBK era. I vividly recall when Emerson Bockorie donated some food items in one of the hospitals and in sum slum communities, when I shared the news as a Messenger, some APC fanatic where all over social media ranting. Majority of them said that they expected much from Emmerson and he should give more to the needy. So sad that this is how we see ourselves these days and continue to attack each other. The very APC and SLPP people who were/are in power will never answer to questions of how they have ensured the entertainment industry is free from politics. Instead, they continue to compare Sierra Leonean artistes to Ghanaian and Nigerian artistes in relation to their successes. However, they failed to compare the internet system as well. Without evaluating the expectation of the people to that of the internet provision given by this mobile companies in Sierra Leone, ensuring that we as Sierra Leoneans first support the entertainers by listening to their songs on some paid up system online to enable them to raise money. Our internet system is a *MESS*. *So how do they even expect the very artistes to raise money to support their mentees or other Sierra Leoneans when they can't raise money from their songs?*
Not that they don't know what I am deriving at, but they are ignorant of the fact because they are beneficiaries of the systems that are supporting.
*Africa politicians*
Couple of days ago, a friend of mine called me who is working for one of our government institution complaining about how they are side-lined because of their tribe, surnames, and also because of the region they hailed from. This lady who is a very close friend of mine whom I have known for so long even during the days of the EBK as a civil servant is not even interested in unpatriotic political thought. Simply put, she doesn't have interest in politics, she even complained about the open tribal politics they now do in the office, demoting those that work before during the APC era to some position that fit not their qualifications and experience. You can imagine a friend had been side-lined because of her surname and tribal affiliation. I am sure what is happening to this of my friend is happening to many other Sierra Leoneans who continue to be side-lined because of their tribe or region.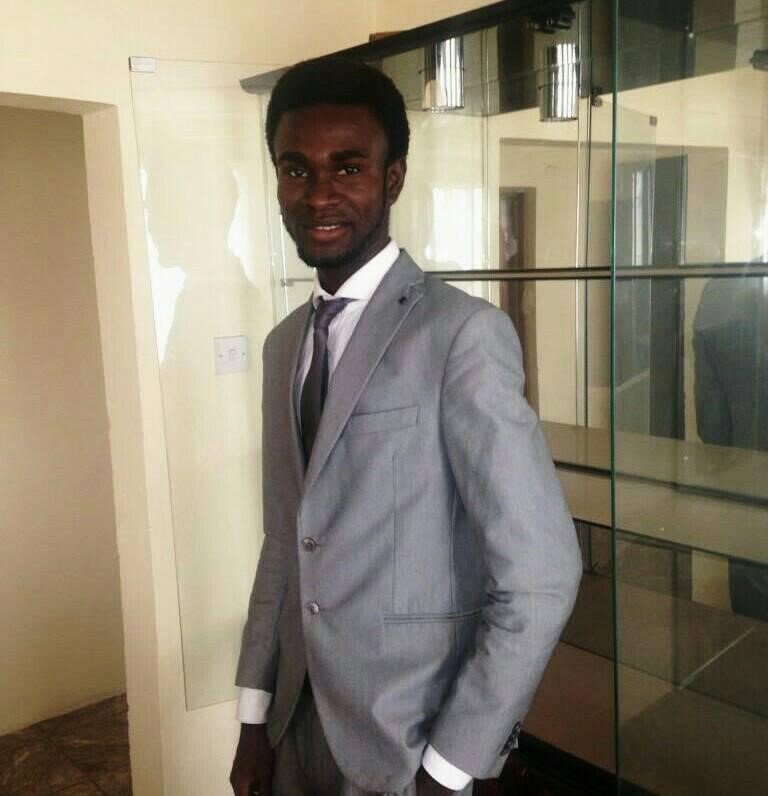 When my Dad was alive, he always advised us to use his first name as our surname just to ensure that we are not defined by our tribe and region. He was worried about us and the tribal politics that is happening in our country. So when I listened to verses in your latest song in which you express your dissatisfaction because of your tribe (Fula), I want to assure you that you are not the only victim. In fact, I am called these days *"Kamara" APC"* because of my tribe and where I was born even though I have changed my surname to something neutral.
Like the war, I continue to face the stigma of being APC because of my former surname, in fact, I am far better than you because the Fula they say don't have region they hailed from, unlike us.
Again, Not that they don't know what I am deriving at, but they are ignorant of the fact because they are beneficiaries of the systems they hailed from. Nevertheless, *My God is my judge. My God is going to judge us.*
You see, your greatest mistake according to some of your critics is that you supported Samura Kamara during the then 2018 election. So for them, you are APC and we should not expect anything positive from you, even though you asked former President Koroma the same questions in your songs during the APC days including MR PRESIDENT and THIS CORRUPTION.
For me, my only crime why they see me as a member of the APC is because of my previous SURNAME which was Kamara.
Living in a country where tribes and regions are hugely politicized, I have turned out to be that person that they see as a bad guy, the very person they called PATRIOT during the APC days when I joined many on several campaigns to hold president Koroma accountable including ending the nonsense "more time" agenda. The APC at the time when they were in governance called me a betrayal of my tribal party and some even said I was going to regret it should SLPP come to power. Today, they see me as the same person asking the same questions I used to ask during the failed APC era, *questioning the lack of clean water, bad economy, load shedding electricity, no justice for all, and many more….*
Those who thought that I was SLPP or was paid to fight them, now bow their heads in shame and disgrace. For the SLPP fanatics who see no problem because they are now in power, even when the price of fuel has increased drastically, the skyrocketed increase of dollar rate which has led to the increase of goods in markets.
Alas, this is Sierra Leone and Africa where those in power believe that they can do anything to hold on to power including muzzling the media.
Brother, your campaign, calling for justice for Coke n Gin (one of the RFM artistes) over the years shows your amount of loyalty for your team. I have listened to your songs, watch your videos and credit your post on your Facebook account calling for justice for this brother. Your least request is that "they should pass verdict, if Coke N Gin is wrong, let him face justice and if he is not guilty then he should be released".
Sadly, they are not listening and they are not even ready to listen. Nobody from above want to help, our justice system is in shamble. It sees and protects only their interest. However, I feel Coke N Gin's predicament is a one that serves as an Eye-opener to you and many others of how we are faced with injustice and silence every day. At least, God wants you to speak up to let the world know that there are many prisoners in prison who have been there for decades still waiting for the verdict. Until we do unto others just and right, our country will never go forward. All we keep seeing is a vicious circle. I have supported your campaign to help call for justice for our brother and I will keep doing it. I believe we all deserve justice and the court should give verdicts. With no delay, for justice delay is justice denied.
Finally, these days, I am no longer in that position of defending my write-ups on social media like I used to before when people make comment on my post, I first click on their profile to check how neutral or fanatic they are to their party. The very people that were supporting me when I post articles holding government accountable are the very people that will bash at me when I ask a critical question to their party or leadership. Party loyalist and beneficiaries.
I can understand their plights, they need to survive, and they have their families and need to feed them. Some also want to be very rich and live a fancy life thereby making them silence to the injustices and suffering of the masses. They will choose to be silence, I am not that person, I don't want to be rich, in fact I sometime feel very uncomfortable when I am around rich people and find more pleasure when I am around the poor kids at Sussex village having fun. I feel so good when I wake up sometime realizing what I have on my table for breakfast is ony Gari and sugar. Most importantly, I feel so good that I am still using my old dresses I bought several years ago or have to find myself in one of these cookery shops and wrap up with those disgruntle youths as "they" called them in those shops together eating. This is what I like most, this is my real life, and this is what makes me happy.
So when the APC and SLPP keep bashing at me when I hold them accountable (depending who is in power), I just laugh knowing very well the lives they want to live. I live on a lonely road, a lonely world, I do not want to be that rich or please anybody other than my God and grave, with the hope that I fix many of my mistakes. I have got a lot of rich friends, I visit some and we sit and have fun and chill. They like me for what I am and I respect them for that. If every young Sierra Leonean can learn this, the better and united we stand in love and love for the interest of our darling Sierra Leone.
Rich people don't make a country, honest and loving people do. America was long developed before they started having rich people, some honest African slaves helped build it for them.
Unfortunately, they will read but not understand, those who will understand my write up will find excuse somewhere that is the power of being educated.
I could go on and on, but for now, let me stop here and wish you the very best. If this your latest song is for the opposition (which many claimed you are because of your support for Samura during the then election) you have done well because the oppositions are also humans. However if you do this song for the interest of serving your God, conscience, and grave. May God bless you. Wishing you the very best.
I remain your humble Messenger
*Sallu Kamuskay*
*Salone Messenger*