In a bid to meet the sustainable development goal by 2030, education plays a very important role, in ensuring that everyone has the opportunity to be educated regardless of their conditions. In my country, Sierra Leone, located in West Africa, it is clearly eminent that the percentage of those not going to school and dropouts are more than those in schools or universities. Going to school is one but also a high demand for transportation if you really don't want to go to school late or exhausted. It's, even more, complicated for the disabled. They find it difficult to go to school, most of the time they use manual wheelchairs, clutches. Few among those who are opportune or come from a rich family use motorbikes as a means of transportation to school which sometimes reacts negatively to their decency. Most of the time they are exposed to either danger of getting dirty before reaching the school compound or fall down whiles the motorbike rider at full speed because of their disabilities.
Eleven-year-old, Abu Bakarr Tarawally lives in Sefadu, the headquarter town of Kono. A district in Sierra Leone widely known for mining. Abu is a disabled living with his mother and five siblings. Going to school for Abu is another pitiable plight as he always uses a local clutch made by his friend to go to school. If he succeeds in going to school amidst those challenges, he gets very tired and unable to pay attention during classes. Every morning, Abu has to wake up as early as 6 o'clock to match up the exact time for the devotion. He sees education as a way to achieve his dream of becoming a lawyer. This is why he hardly absent in school but at the same time finds it difficult to focus because he always has to think of having to trek miles using his clutch to return home after school. Most of the time, he reaches home late, had it not been that Abu is very smart in school, he could have been alone going home when his sister is not around.
However, Mohamed Alpha an electronics and telecommunication graduate from Njala University and also a member of the "innovate Salone community" took up an extra venture to create an "innovate Salone community" Kono branch to meet the sustainable development goal. He and a few of his mentees in Kono committed themselves to find solutions to social issues in their home town. Having gathered some innovative minded young men and women, they embarked on different projects one of them is the prototype auto wheelchair. A wheelchair that is electrized to create movement by the use of solar panels, LCD batteries, and chains. This prototype auto wheelchair makes the movements of disables quick, safe, and easy because of its high speed and sharp break.
The prototype auto wheelchair is mainly designed for school going kids with disabilities so as to help reduce their numerous constraints in going to school. Their vision is to ensure that every disabled in Kono has one of these wheelchairs that will help them go to school.
I had an exclusive interview with him.
How long have you been into innovation?
"It all started way back at Prince Of Wales Senior Secondary School in 2012. I joined the Innovate Salone Community in 2014 to ensure I contribute to my country in solving pressing issues using social or local ideas. The Innovate Salone Community was launched by Dr. David Sengeh the current director for science, technology, and innovation in Sierra Leone. With the
aim to ensure inclusive solutions towards our problems using young innovators. In 2014, I was a participant in "Arka Home Challenge" which was launched by the "Innovate Salone Community" during the Ebola outbreak. Ten challenges were up and I won two out of the ten challenges. A year after, the "Innovate Salone Community" set up another competition called "Ar dae make am" the competition aims to reach out to school-going pupils to identify and empower them and mostly for them to solve their community or school problems in using their own ideas. We traveled to different districts to issue forms and collect data of various schools and later create boot camps for the finalists from different districts in Freetown. The winners from this competition are always empowered in ensuring they build their own prototype and implement them in their various communities and schools."
Tell us about your social innovation group in Kono
"In 2016 when I decided to move to Kono to create a branch of "Innovate Salone Community" because it was not in Kono district. They41 had only established few in Freetown, Makeni, Bo and Kenema. I decided to share this initiative with the people of Kono District because my family is from there. I wanted to support my district after a few years of schooling. I also found out that the educational system in Kono was so poor so I believe this initiative will empower the school pupils to increase their knowledge of thinking that might serve as an increment to the standard of education. "My question as a social innovator has always been how do I contribute to meet the sustainable development goal by 2030". Before moving to Kono, I discussed the matter with the previous director and program manager for the "Innovate Salone Community" Mr. Mamoud Jamgombo a very young man that is into empowering youths. He gave me the go-ahead after I asked for his advice with no time wasted I moved to Kono, successfully I launched this initiative "The Innovate Salone Kono Branch". Myself and others including Abdul Wahab Barrie the first person I contacted to implement the initiative, as humble as he was, he helped me in spreading the news about the innovate Salone initiative in Kono District also the likes of Ahmed, Abdul Kamara, Osman later joined forces together to ensure that the students of Kono District embraces this initiative about innovation. Form that very moment to now, I will say the initiative is a success because we have many prototypes we have built together as a team and also with the committed pupils. We only work with people that are passionate and ready to work for their communities. Currently I am working with Osman, Monica Jackson, Mariama Sangarie, Abdul K Kamara as a mentor adviser and head I always make sure that each prototype we are working on we have the adequate fund to sponsor the building of the prototype and also to reach out to people that we know can help us to implement".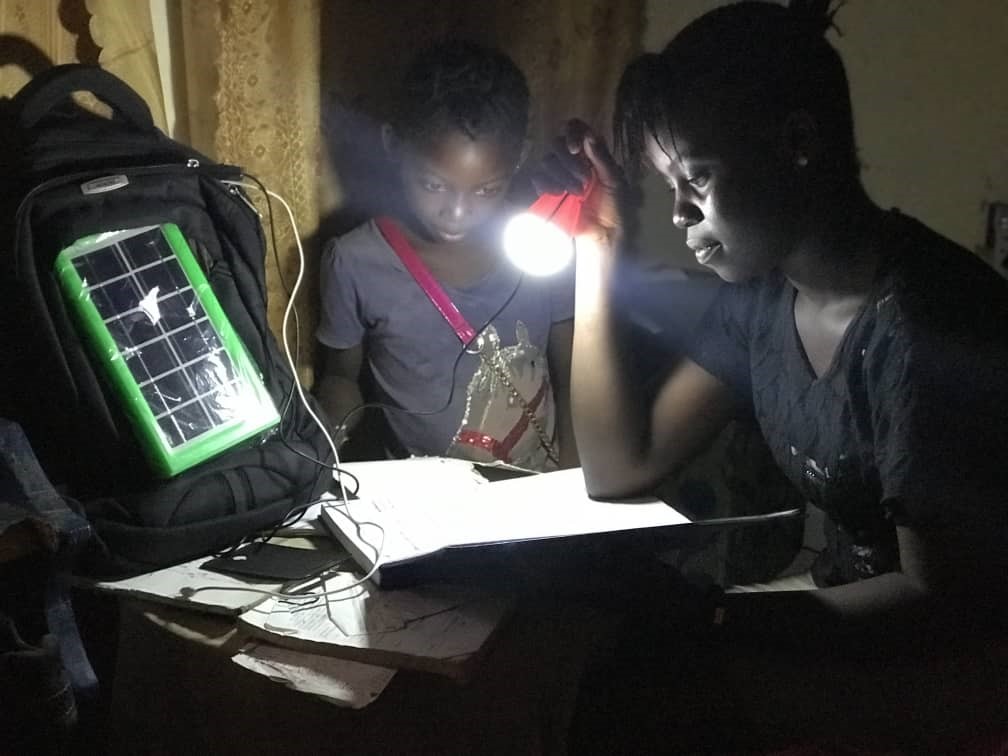 What inspired you to embark on this project?
"Reaching the Sustainable development goal has always been my inspiration. I want to see how best I can contribute to achieving the 2030 goal which is sustainable development. We embarked on this auto wheelchair project to create an atmosphere where disable school-going pupils will not have to worry about their constraints of going to school which hinders them a lot in their school work. Regardless of your disabilities or abilities, everyone deserves to be happy when going to school and must not be exposed to danger. This prototype auto wheelchair will solve the constraints of the disabled school going kids".
What are the constraints you are facing in getting this done?
"There are a lot of constrains surrounding the innovation world. Funding to build these prototypes is actually our main constrains as we have many projects uncompleted due to the limited funds. We don't have a science lab to carry out our findings in building these prototypes. I believe if we have an updated science lab, we will invent plenty of these prototypes to make work easier and fast".
What are some of these prototypes you have built?
"We have built three prototypes we have the auto irrigation system which is for agriculture it can be operated at a distance. For example, you can be in Freetown the device can be installed in Kono District you can easily control this device to start irrigating your farm and you can also stop it at your time. We also have an auto wheelchair that we built for disabled children that are going to school. Our ideas are surrounded around the 17th goal which is the Sustainable Development Goal for 2030. For us to contribute to SDG 4 which is Quality Education and to contribute to the government "Free Education Scheme" we decided to build this auto tricycle wheelchair which works with help of electricity, solar, battery and few other components to power it. What we came across was that the disables have limited access to transportation for them to go to school. We designed this wheelchair which can ease their burden of transportation. It prevents them from exhausting too much because they will only control the direction of this auto wheelchair, unlike the manual wheelchair which they have to use force to move it. We also built the backpack which is mainly for rural children that are going to school. This backpack can be charged during the day through the sunlight. It can supply two to three bulbs at night for children to study it can also charge their phones. As we know in the rural areas 70% of the population don't have access to electricity. So my team and I built this backpack mainly to help out. We also have a mini-hydro system that is responsible to provide electricity for rural people. It does not use petrol, diesel or any other fuel. It can only be operated using slow running water like waters from streams, rivers, and the likes. It can produce up to 1000 … these are the few prototypes we have created so far".
What message would you like to send to the government and NGOs?
"We are calling on government and NGOs to support innovative young people like us in acquiring an updated science lab where we can easily do most of our experiments and works. Also to have the finance to process these prototypes because most of our works are incomplete due to limited funds. Most of the time, we finance our projects and we really don't have enough finance for that. So we are calling on government and NGOs to provide a science lab in Kono District, funding, mentorship, opportunities so that we can empower ourselves and help our community and country through social innovation. Personally, the art of innovation is my only focus and achievement. So I am sending this message to patriotic Sierra Leoneans, Africans and the world at large to help in achieving our innovating dreams to help Africa and the world at large. I want to take this opportunity to thank you at Salone Messenger for giving us this platform and for your unique work in telling the stories of people. May God bless you".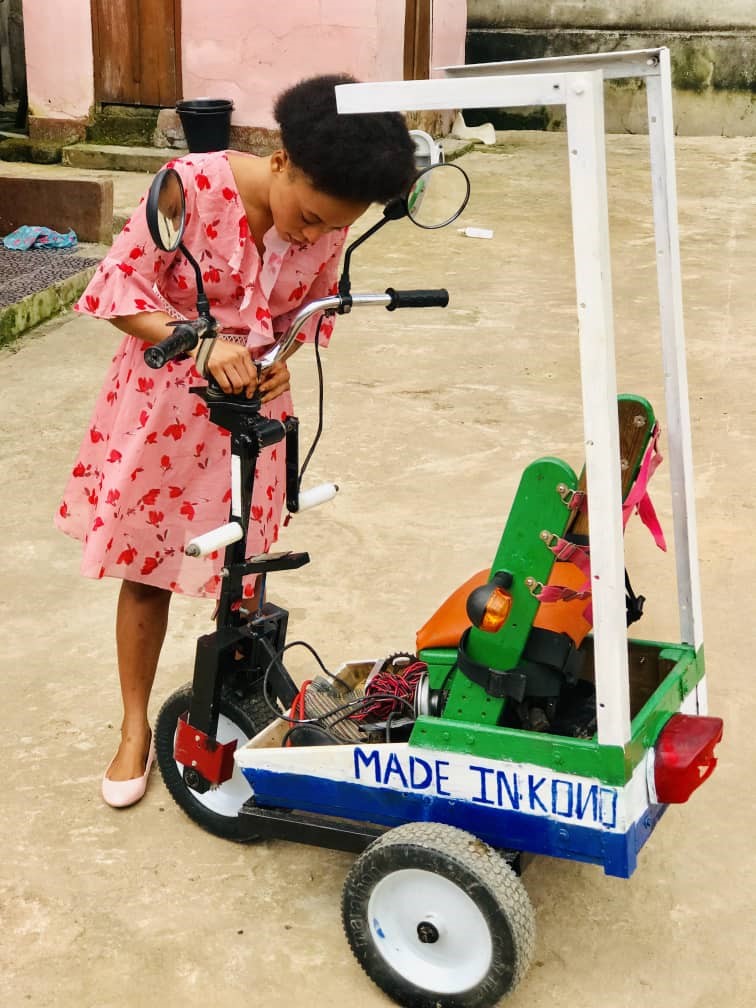 like What You Read? Buy Us A Drink