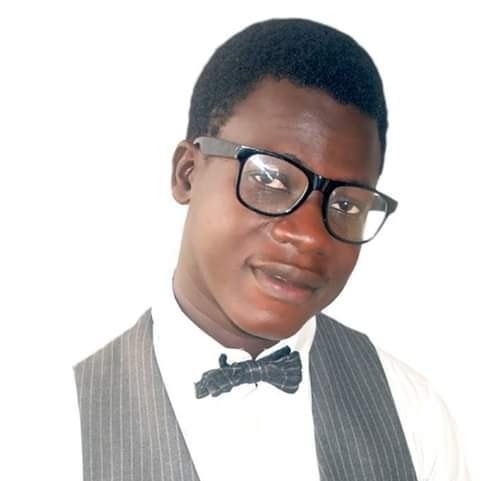 In Sierra Leone, almost 90% of the population is unemployed. Graduates from universities, technical institutes, and high schools find it very difficult to get attached to long-term or fix contract jobs. Many of those who find themselves in this situation choose to use their God's given talent or gift to make ends meet. Like many, I came across an Animator, audio visualist, and a content creator whose work is to tell stories and send messages to the outside world using his animation skills. I interviewed him in a bid to tell his fascinating story to Sierra Leone and the world.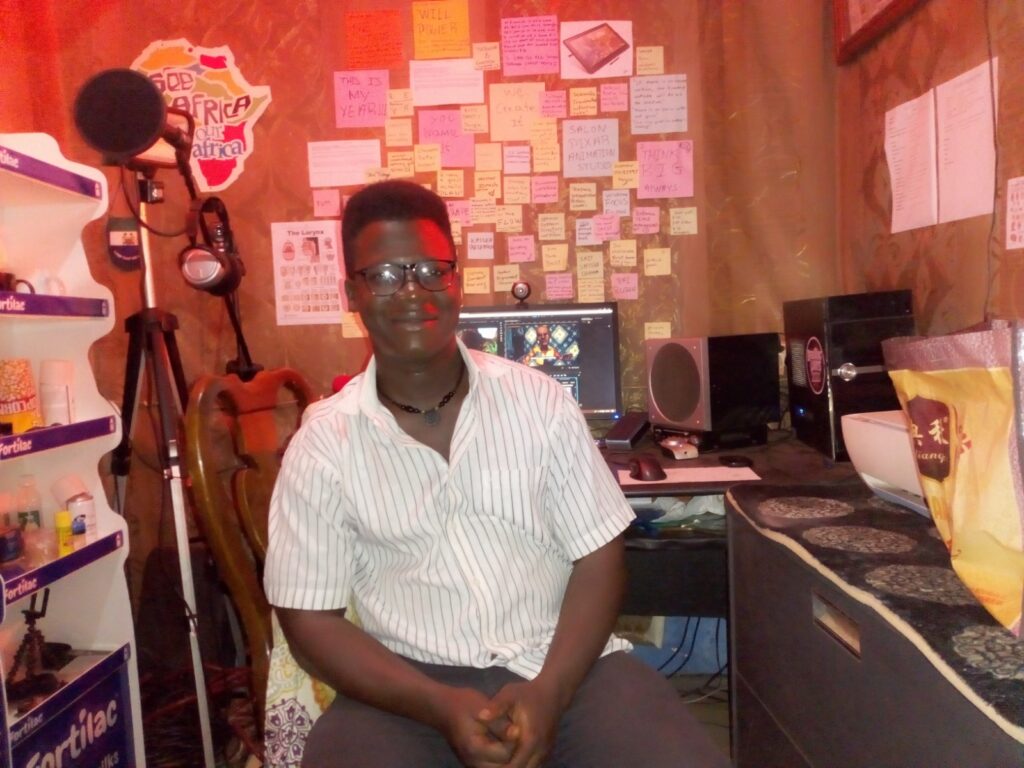 Q. FIRST OF, GIVE US A BRIEF BACKGROUND ABOUT YOURSELF.
"I am Kamusu H Koroma. I'm a filmmaker, Animator, entrepreneur, and creator. I'm from Bombali District, Northern Province of Sierra Leone. I spent my childhood in Bombali and later moved to Freetown. Actually, 'Kamusu' is a conjoint name of my mom's and dad's first name, wherein my dad's name is Kanu Koroma, and my mom's name is Musu Koroma. So by removing the 'nu' from the 'Kanu' and adds it to the 'Musu', it gives you 'Kamusu'. Unfortunately, both of my parents are late. I attended the Christ Church Primary School, from there, I moved to the Sierra Leone Muslim Brotherhood and lastly the Government Rokel Secondary School. After finishing primary and secondary (both junior and senior) school, I enrolled at the Freetown College of Management and Accounting. I learned a lot by doing online research and online courses. I believe in self-development and self-learning, that's how I learned many".
Q. HOW DID YOU LEARN ANIMATION AND WHAT STRIKES YOU TO DO ANIMATION?
"Well, as I said earlier, I learned a lot by doing online research and online courses. What I'm doing (Animation) can't be found in any of these renowned universities like FBC, IPAM, NJALA, IAMTECH, UNIMAK, CCMT, AND EBK university. It's not possible to do animation in any of these universities. I believe in self-development and self-learning. There are lots of things that I would have loved to do, but the availability is not there. I said to myself 'look, if there is no availability, I have to create one for myself'. For me doing animation is like a calling. It didn't happen accidentally. Back in 2005, I got myself enrolled in the International Education and Youth Network (IEYN). During my team in IEYN, I was exposed to a lot of things like computer learning, Arts and creativity, and a lot of things that are presently beneficial in my work. At that time at IEYN, I involved myself in a debate, drama, and also computer education. My love for computers grew when I was at IEYN. In 2006-2007, I bought my first computer. From there, my journey started. In 2008-2009, I started editing videos. I just have this strong feeling that I need to challenge myself in learning something new, which I did. Back then, when I was the Chief Editor at Concept Multimedia, by then Concept Multimedia was one of the biggest multimedia in Sierra Leone, I was with AB4U who was the creative director at Concept Multimedia. AB4U sat me down and gave me some programs to run on the computer. At that time, I was not quite sure if I'm going to do it. I sat down, started playing with the programs followed by a lot of mistakes. I spent hundreds of hours trying to understand the programs and in the end, I did it. I've read a lot of books, done a lot of research and online courses which has helped me greatly to reach this far. Hadn't been me doing this all by myself, doing researches, watching videos online, online courses, and reading books, I wouldn't have known what animation is and how to go about it, amidst the numerous challenges we faced in our country with internet connectivity".
Q. IN A COUNTRY WHERE ANIMATION IS BEEN GIVEN LESS ATTENTION TO, WHAT ARE SOME OF YOUR CHALLENGES THAT YOU'RE FACING?
"A lot of challenges. They are there. Like internet connectivity, even if you have money, the internet is either slow or very expensive but, I'm somebody who is goal-oriented. For any goal I set, I set an equal amount of opposition. There have been a lot of challenges. There are some people whom I expect to turn up but don't. Other challenges like; equipment cost, running cost, staying above standards, enabling environment, and so on. All these things require money. But thank God, we're having clients whose payments are been use to run the cost expenditure. I believe challenges won't stop to happen, the will continue to come. Receiving gratitude and appreciation for my work, from outsiders, it's a big boost to overcome those challenges."
Q. HOW MANY SERIES HAVE YOU RELEASED AND PLANNING TO RELESASED FROM THE CREATIVE KAMHAKO STUDIO?
"I've released some series for some NGOs and also we released a series in relation to the First Lady's 'Hands off our Girls Campaign'. I'm currently doing one in Mende, Temne and Krio (local languages) for one of the biggest NGOs in Sierra Leone. The message of this series is about unprotected sex, where in Sierra Leone, some parents find it very undone to sit down with their kids and talk about sex. So in the series, there is a set of parents that supports the idea and some don't. It's all about parents having a one on one sex talk with their kids to avoid early pregnancy and STDs. And also, all of the animated clips Africa Young Voices Television (AYV TV) has been showing are being created by me and my team at KAMHAKO STUDIO."
Q. WHAT ARE WE EXPECTING FROM CREATIVE KAMHAKO STUDIO, THIS YEAR?
"Well, to be honest, this year we want the people of Sierra Leone to feel us, to see what we are doing and embrace it with open arms. We're currently doing a lot of short films and of course, share those contents out on our various social media platforms. We are planning in opening a coaching session to young creative Sierra Leoneans and after the coaching period, we will start planning to launch our brand in the coming months."
Q. HOW DID YOU MANAGE TO REACH THIS FAR?
"I started doing animation in my room. It was difficult back then. But I keep on striving and learning every day, and then I said to myself you know what, this is not just a dream but something that I want to do all my life, so I decided to rent an office space – where we are now, and bought some of the major equipment I needed for my work. I believe everyone can be a creative genius and do great work. The world is in our pockets, I mean technology and the internet has made it easier to learn and know things. That's how I do it."
Q. WHAT'S YOUR MESSAGE TO THE GOVERNMENT IN CREATING A SAFER SPACE FOR YOUNG SIERRA LEONEANS WHO ARE IN ANIMATORS AND THOSE SIERRA LEONEANS WHO WANT LEARN ANIMATION BUT ARE AFRAID TO?
"My message to the government is there are lots of people out there who are very creative. It's the responsibility of the government to see how best they can create institutions that teach creativity. I've seen a lot of people that are very much creative, which makes me to sometimes wonder 'what are these people doing with their creativity'? Hadn't been the lack of creative institutions in Sierra Leone, it wouldn't have took me this long to learn and know animation. Institutions like Limkokwing University, are doing a lot of creative courses. What the government should do is, go there and invest or take up shares and see how best it can be affordable for the young Sierra Leoneans to enroll in the university and study creative courses that will enable them to be self-employed work in institutions . We have people that never set feet at the Fourah Bay College, Njala, IPAM, but they are well creative. Most of these institutions teach to the minds of those students how to be a good employee, not how to create job for yourself. And to those young Sierra Leoneans that one to do animation and those that are already doing it, my message to you is this; if I can do it you can do it.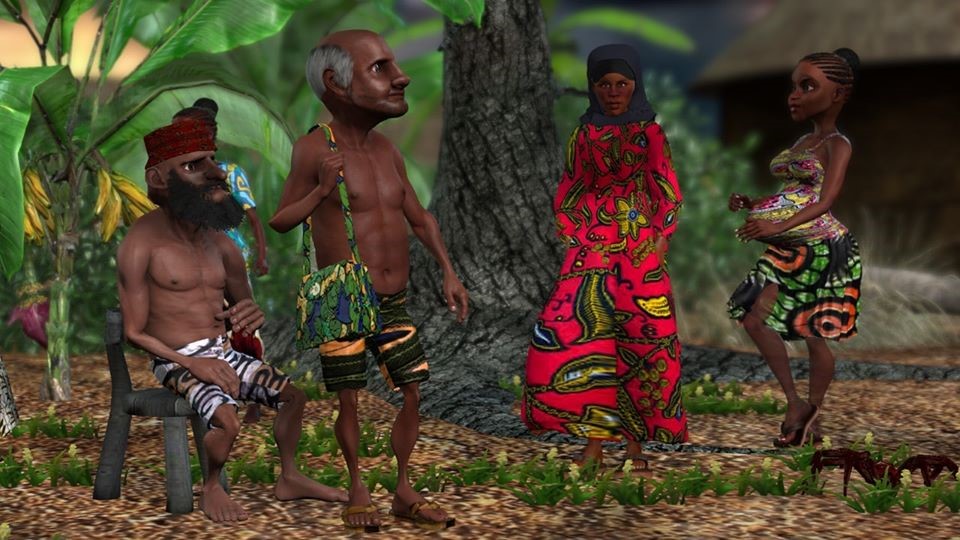 like What You Read? Buy Us A Drink