14 Things To Keep In Mind Before You Travel To Sierra Leone
From Negative Covid test, 23 languages, Visa On arrival, beautiful beaches, Greetings, religious tolerance. Here is a list of 14 things to know before Visiting Sierra Leone
Sierra Leone just feels like home, according to many Black travelers. Sierra Leone is a country in West Africa, on the Atlantic Ocean. It's known for the white-sand beaches lining the Freetown Peninsula. The capital city, Freetown, commemorates the nation's slave-trade history with the Cotton Tree landmark and King's Yard Gate. Both were known as places of refuge for returned slaves in the 18th and 19th centuries. Nearby Bunce Island was a key departure point during the slave trade.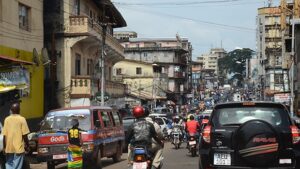 Due to Government's effort In the fight against covid 19, the country is slowly returning back, the popular Tangains event has been confirmed and is currently going on at the country's National Stadium, so the country is on everyone's radar as we prepare to close out 2021. The Tangains Festival is enriching the lives of festival-goers through arts, culture, entertainment, trade partnership and to showcase the country's rich culture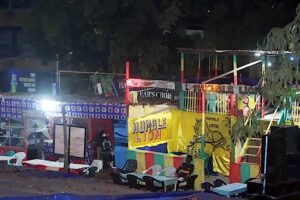 If you do have plans to travel to the country, you want to make sure you are fully prepared and up-to-date on what's needed before you go and once on the ground. Of course, we've got you covered!
From 23 different languages, beaches, and visa on arrival , here's a list of 14 things to know before visiting Ghana.
Negative Covid test result.
While the government and people of Sierra Leone have greatly put together efforts in ending the Covid in Sierra Leone, it is always important that visitors coming in are well tested and free from Covid, it mandatory that you are tested negative after landing the country's international airport. The government has recently launched an online method where you will receive the result via your phone once you have been tested. To know more about the price for the covid test and more, click on the link below  https://www.travel.gov.sl/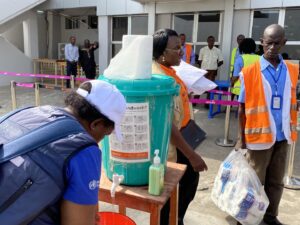 Visa On Arrival
All persons entering Sierra Leone must have a valid passport or travel document. Citizens of the Economic Community of West African States (ECOWAS) do not require a visa to enter the country, but citizens of all other countries do. A visa can be obtained in on arrival or in advance through our online visa facilitation service which provides your visa in 1-2 days.
3. Yellow Fever Vaccine Requirement
Yellow Fever Card
A Yellow Fever vaccination certificate is required on arrival from all travelers 9 months of age and older.
The vaccination requirement is for protection against Yellow Fever since the principal mosquito vector Aedes aegypti is present in its territory.
You could be denied entry without it.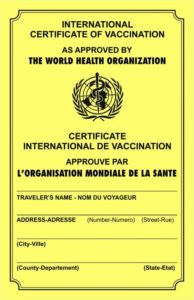 4. Know Your Conversion Rates
$1 UDS is 10,000 leone.
Download a currency converter to your mobile device to keep up with the latest conversion rates.
Religious Tolerance
Sierra Leone is regarded as one of the most religiously tolerant countries in the world. Muslims and Christians collaborate and interact with each other peacefully. Religious violence is very rare in the country. Even during the Sierra Leonean Civil War people were never targeted because of their religion. Upon arrival at the country's international airport, you will enjoy the beauty of religious tolerance, Imams and pastors are friends, you will find a church closer to Mosque.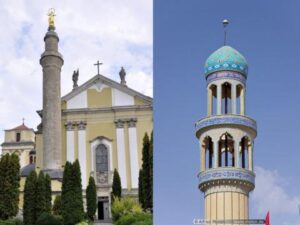 There Are 23 Languages
The official language of Sierra Leone is English but there are 23 living languages in the country. The most widely spoken (or major languages) are Mende, Temne, Limba, and Krio. The most widely spoken is Krio
Temne is spoken by the Temne, who make up about 30% of the population of Sierra Leone. They mainly hail from the country's Northern Province and have a rich culture and history. A famous Temne Chief Bai Bureh launched a rebellion against the British in 1898, this was as a result of over taxation of his people. Some basic Temne words and their translations follow.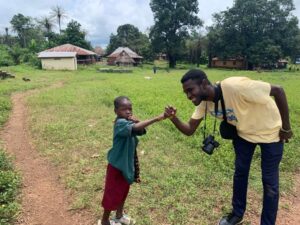 Krio is the most widely spoken language in Sierra Leone and is native to the Creoles who are freed slaves from Britain, The United States and West Indies. It is mainly derived from English but has influences from other African languages (Yuroba for example), European languages (such as French) and also contains some expressions found in the West Indies.
Read more: Krio words and phrases
7.Timing
Timing is a little relaxed in Sierra Leone, so pack some patience and always add a few minutes to time.
If you're at a restaurant and someone says your food will be right out, give it about 20 minutes
8. Yes, There Are Beaches in Sierra Leone
Sierra Leone's capital is known for the beaches in the world, Sierra Leone is a forgotten paradise with its white sandy beaches and crystal clear waters.
For many of us, when we think of Sierra Leone, we think of the civil war, blood diamonds and conflict. But this destination deserves another look. It has one of the most beautiful coastlines in West Africa and incredible wildlife including over 11 species of primates and the rare pygmy hippopotamus.
Lumley, Sussex Kent, JohN Obey, Number, Tokeh are among the few places where you can find the best beaches in Sierra Leone.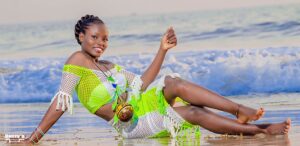 9. Do you like hiking?
If the answer is a yes, Sierra Leone is the perfect destination for you, Kabala hosts thousands of people every year from across the world of people who come to hike to the mountain hilltop.
No one celebrates the holidays like Sierra Leone. For Christmas and New Year's, it's typical to see fireworks and a lot of celebrations.
Whether it is the cool breeze that blows through the valleys, the fantastic mountainous backdrop, the fertility of the land, or the big smiles of the inhabitants, there is a tranquility to Kabala that refreshes and revives even the most drained of visitor.
Nowhere is this feeling more evident than hiking one of the many flat-top peaks in the surrounding Wara Wara Mountains. Two peaks are on the agenda for your stay.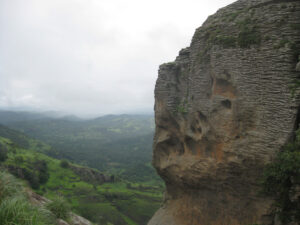 10. Be Ready To Negotiate
If you're heading to the market, keep in mind that everything is up for negotiation.  Get comfortable with negotiating.
The general rule is to pay half of the original price. It's also better to go to the markets with a local you trust for better prices.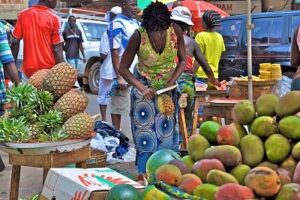 11. Use WhatsApp For Communication
Download WhatsApp and thank us later.
It's one of the easiest ways to communicate in the country and back home.
12. Purchase An Internet Plan
It's best to have your very own mobile internet plan when traveling in Sierra Leone because many places you go will have a cap on the Wi-Fi.
One easy way to ensure a connection is by purchasing what locals call a "bundle plan"
Set aside about $40 for a hotspot-like device and to start your mobile plan. If you already have a device, it should cost you anywhere between $5 and $20 for a monthly data plan. It depends on how much you use, of course.
13. Know Your Greetings
Greetings go a long way in Sierra Leone and show a sign of both respect and appreciation for the culture.
Check out a few videos online to learn some quick phrases like "thank you" (tenki) and "how are you?" (ow u de do) in Krio.
14. Sierra Leone Is Welcoming and Friendly
What you will love about Sierra Leone is the people are warm and friendly. Sierra Leone has its challenges like so many countries but people are generally respectful and excited to have you embrace their culture.