BY: FESTUS CONTEH
WHATSAPP: +232 30 122 484
Love at first sight always exist, believe in it, and have your way through. Because you might never know when you are going to get such an opportunity again to say your mind to the one you love. Take shyness out of this, always be a man plus by performing your duty without delay; hit the nail on its head. And for the ladies, I know the harm pretense has done to some of you, it has cost you true lovers and even life partners. We men 'can never class you as cheap' if you accept to go into a relationship with us even the very moment we expressed our feelings to you. So perish that thought and follow your heart. Today I have something relevant to share with the world which is my personal diary. Lucky for you to be part of this journey tighten your seat belt as I sail you through the rough tides of the Red Sea.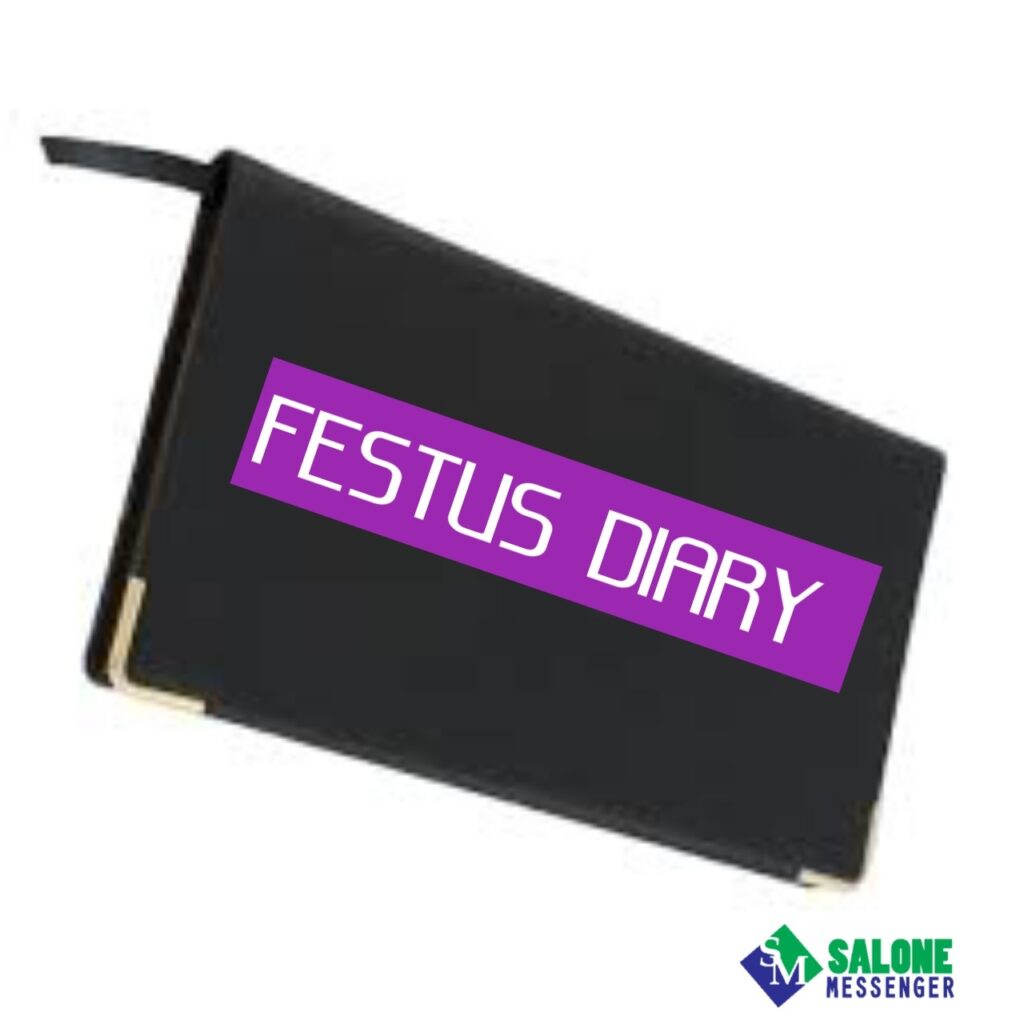 Episode 1
I heard a very irritating clock sound in my sleep; oh no…. this shouldn't happen now I want to sleep more. I hardly sleep; I spend most of my night time talking to the most beautiful girl in the world. I see you smiling, you think it's you? Come off from your in vain thoughts and control your broad smile. I sent my pillow to where the irritating sound is coming from, hell no I missed it. This time the clock seems to be angry with me because I missed hitting my pillow at it. This time around the alarm clock sounds more like a seven drum sending an annoying signal to me that its temper is hurt. I had to force myself from my slumber, I yawned and opened my eyes to see the new day, I stretched while standing up from my king-sized bed, I stretched again going towards where the angry clock stands, I turned it off and it automatically stopped alarming. I walked towards my door, I turned its handle and it opens. I took my towel and hanged it on my right shoulder; I held my sponge bag with my left hand and walked straight to the bathroom. I pulled off my pajamas and had a cold bath; I brushed my teeth and washed my hair. I walked back to my room with a towel tied around my waist. I dried my body with my thick white towel.
I took my favorite underwear which is designed with America flag and put it on, a guy with the 21st Century swag and style. My standing mirror is my nude friend each time I am dressing or preparing to go out or just when I entered my room I had to stand a while to see my muscle or my six-packs. I opened my wooden wardrobe and brought out one of my undervests and T-shirts. I put on the undervest spray a little perfume at my armpit, neck, and other parts of my body.
I finally put on my floral T-shirt, put on black jean trousers and chucked my Tshirst in my jeans, and clipped the belt to my size. I raised my head and take a quick glance at my vapor Nike footwear.
For the last time, I took a look at myself through the standing mirror I made sure everything I put on was okay. The transparent sunglass is the last one I took from my table, I got outside and closed my room door walked few steps across the street and boarded a cab. I wined down the passenger's seat glass to a position where the breeze can blow me comfortably.
I almost fell asleep. To save that from happening, I took out my phone plugged my earphone in it, and opened Drake's playlist – a file I created in my file manager for Drake's songs. I pressed on the first song which was "Take Care" Drake ft Rihanna. The music started playing, I finally rest my back on the car's seat to listen to the lyrics of the song.
The next thing I heard was "Yes sir, we have reached IMATT" said the cab driver after he packed his car at the side of the road. "Oh yeah thank you," I said and took out ten thousand leones note and gave it to the cab driver "Keep the change" before I got out of the cab.
I looked around and followed a hilly road that led me to where I am going. But let me say the truth hills can be embarrassing at times. I just managed to walk a few meters, my breath has circulated all over me. The continuous flowing of sweat is another big problem. Along the way, a white jeep approached, it accelerated with great force to overcome the hill. I made my way a bit near the gutter so that the jeep can have its way. I stood there facing the other side of the road as soon as it reached where I was standing. The driver held a sharp break and I saw the glass winds down slowly.
NEXT SUNDAY
EPISODE TWO OF FESTUS DIARY
like What You Read? Buy Us A Drink